Are Tune-Ups Obsolete?
GMC vehicles have seen their share of changes over the years. One of the biggest is that you no longer need to visit our
GMC dealership near Paramus
to give your new GMC vehicle a tune-up. However, that doesn't mean you're off the hook for maintenance.
What is a Tune-Up?
Tune-ups were performed on older cars to keep their ignition system in tune. However, many of the parts found in older vehicles — a carburetor, points, and other similar components — have been replaced by computers and fuel injection. While spark plugs will still need eventual replacement, the tune-up has gone the way of the dinosaur and dollar-a-gallon gas.
What Does Modern Maintenance Consist Of?
There's still plenty to keep the technicians at our
GMC service center
busy. There is a multitude of maint...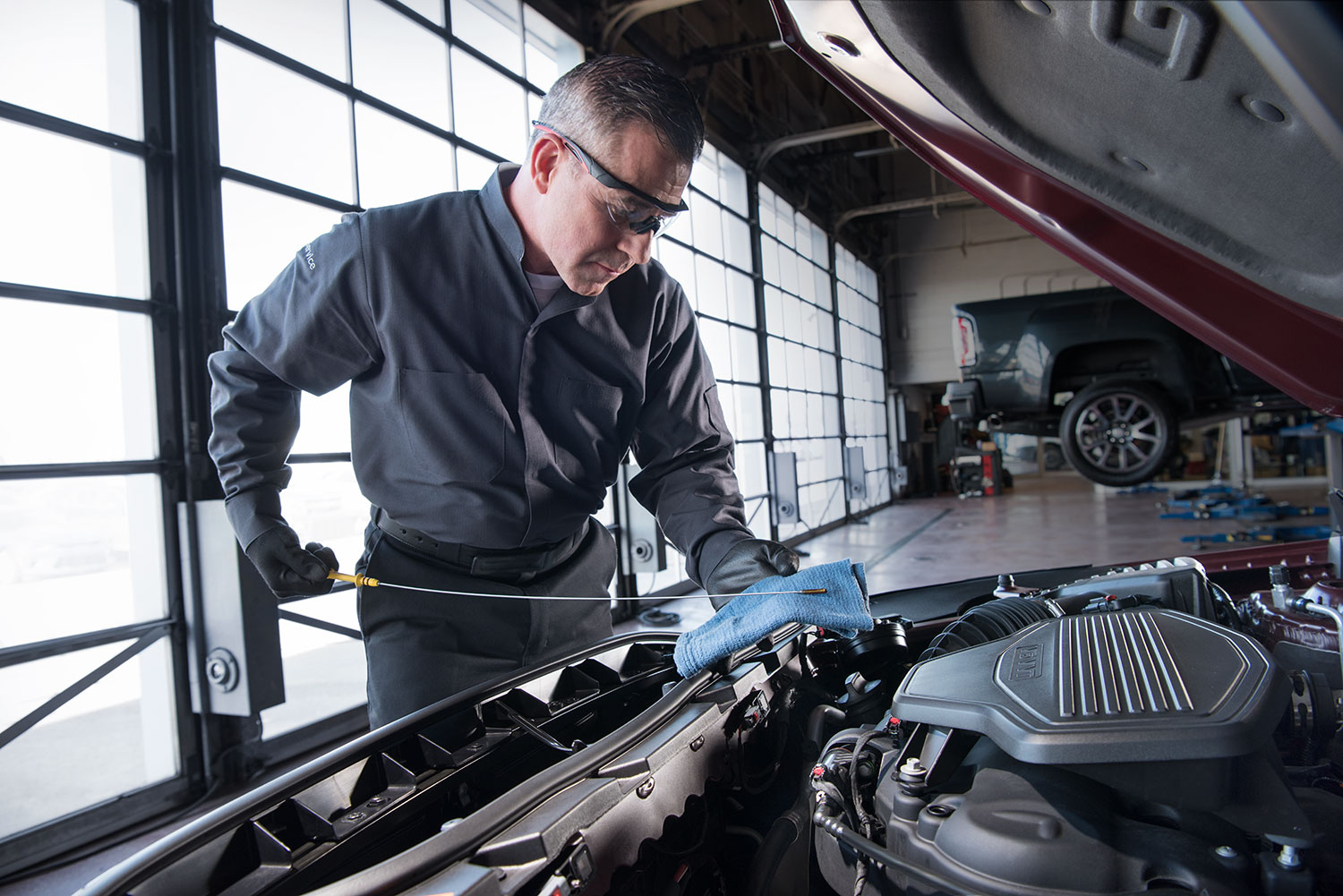 Best Buick Models for Towing
If you are searching for a
Buick dealership near me
with vehicles ideal for your next adventure, you'll find many options at McGuire Buick GMC. Buick SUVs boast spacious, comfortable cabins and innovative features that keep you safe and connected. Plus, many have impressive towing capacities too.
Buick Enclave
There's no doubt that when you're looking for the most capable vehicle on our lot, you want the
Buick Enclave
. The midsize SUV seats up to seven passengers inside or can hold an ample 97.4 cubic feet of cargo space instead. And, when you need to bring along your biggest toys, you'll be pleased to hear it also has an impressive 5,000-lb towing capacity.*
Buick Envision
The Buick Envision is a compact SUV that comfortably seats up to five passengers. It is powered by a 2...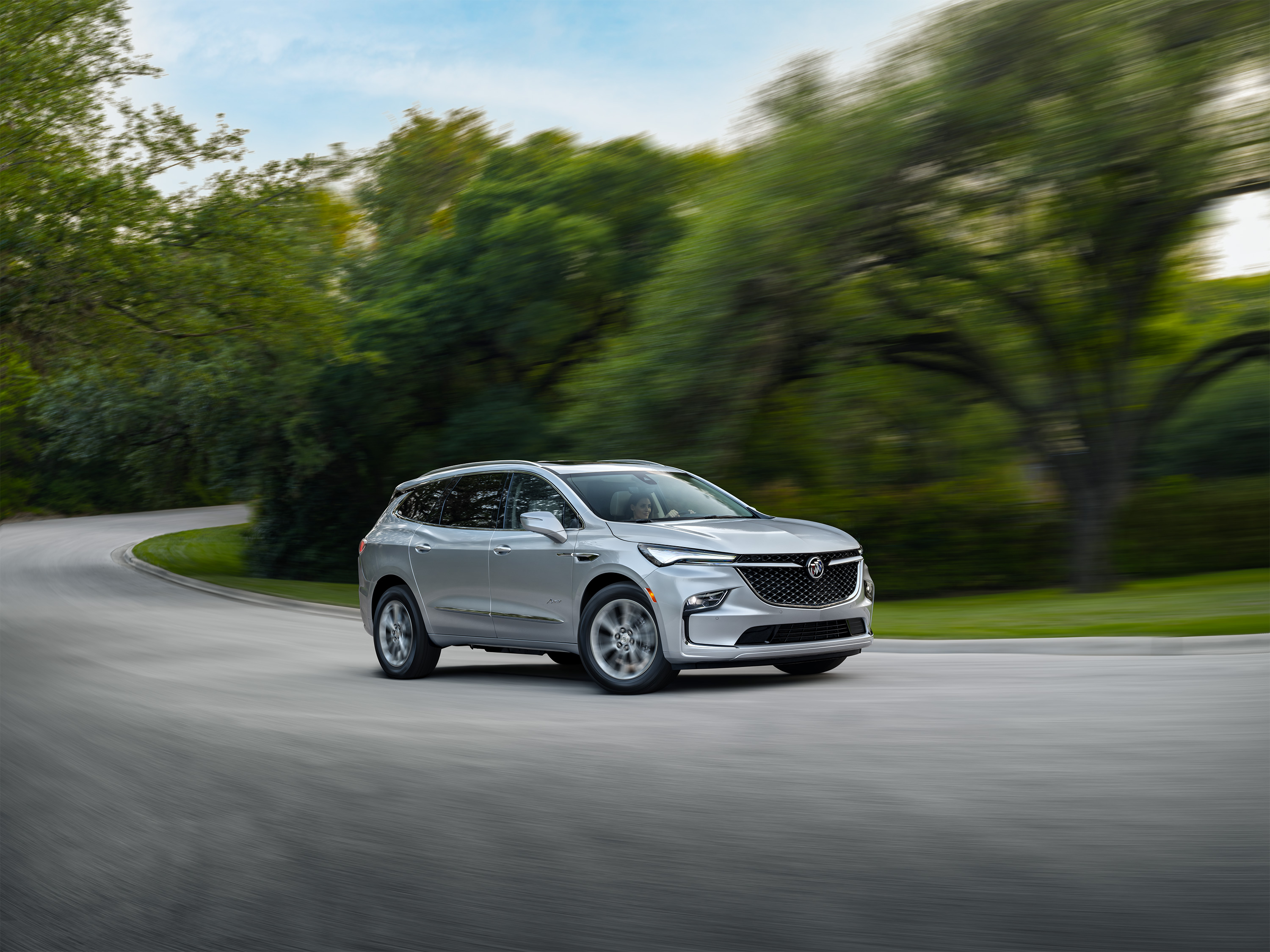 GMC Service Tips for Fuel Efficiency
Did you know routine maintenance does more than keeping your vehicle running efficiently? It can help improve your gas mileage too! Schedule
GMC service near me
at McGuire Buick GMC today to improve your fuel efficiency immediately.
Monitor Your Tire Pressure
Keeping your tires properly inflated isn't just crucial for your safety. When your tires aren't inflated as much as they should be, it increases drag, which forces your vehicle to work harder than it needs to and consume extra fuel. Typically, tires need to be between 32 and 35 PSI.
Replace Your Spark Plugs
As a general rule of thumb, spark plugs must be replaced every 20,000 miles (although they can last much longer). By replacing your spark plugs regularly, you can see a significant increase in fuel efficiency. A misfiring...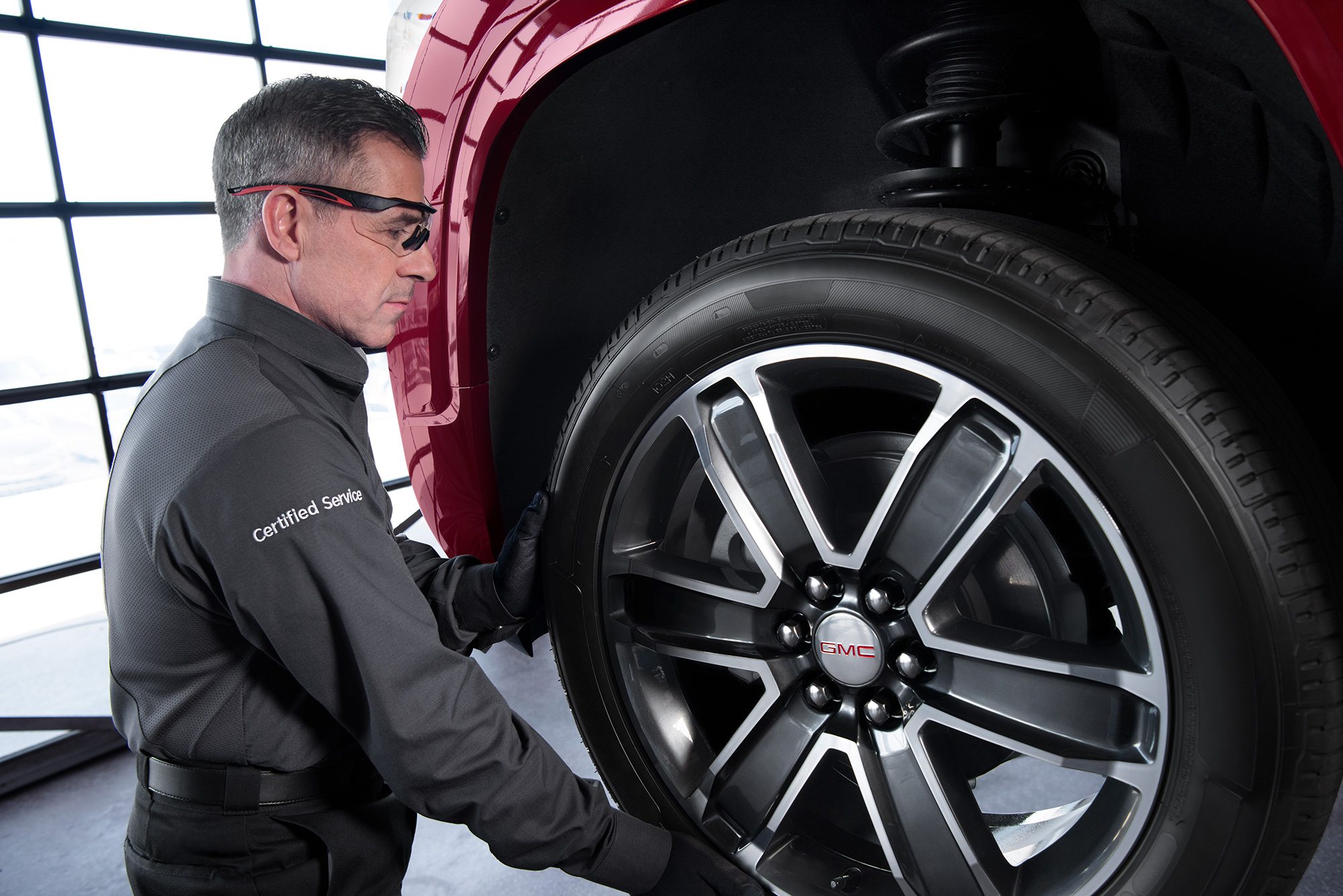 Fuel-Efficient GMC Models
There's no denying you see power and prestige when you look at new GMC vehicles. But, did you know you can also find
fuel-efficient cars
in the GMC line-up at McGuire Buick GMC?
GMC Hummer EV Pickup and SUV
You'll find the ultimate efficiency with the world's first all-electric super trucks, including the GMC Hummer EV pickup and SUV. They still generate impressive performance, too, with their electric powertrain. With maximum power, the SUV reaches 60 mph in just 3.5 seconds, and the truck only takes three.
Charging is convenient as can be too. With an 800-volt DC fast public charging station, you can charge up to 100 miles in just 10 minutes.
· GMC Hummer EV Pickup – 350+ mile range
· GMC Hummer EV SUV – 300+ mile range
GMC Terrain
You can also find exceptional efficiency in th...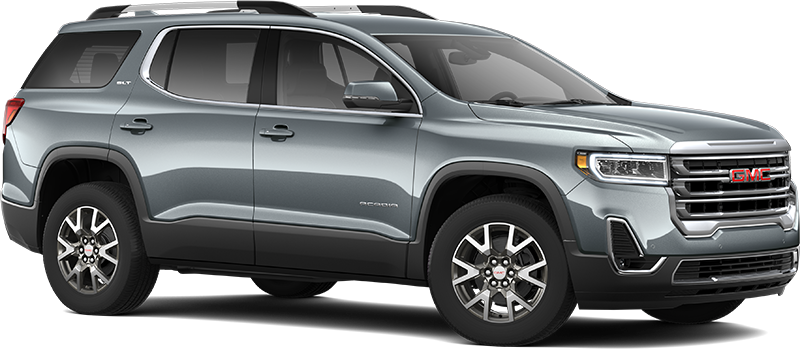 You Should DIY These Buick Maintenance Items
Routine
Buick service
appointments at McGuire Buick GMC are crucial to keeping your vehicle running efficiently. It's also important to watch your car between visits to ensure you aren't causing undue strain or driving an unreliable (or unsafe) vehicle.
Inspect Your Tires
Your vehicle's tires aren't meant to last forever. However, there are lots of ways you can help increase their lifespan. For starters, you want to inspect your tires regularly. It's essential to check their inflation routinely. Typically, tires should be kept between 32 and 35 PSI. When your pressure is too low or high, that can cause uneven wear. It's also important to check your tread regularly to ensure it's at least 4/32 of an inch on each tire.
Check Your Fluid Levels
It's important to keep your fluids at a...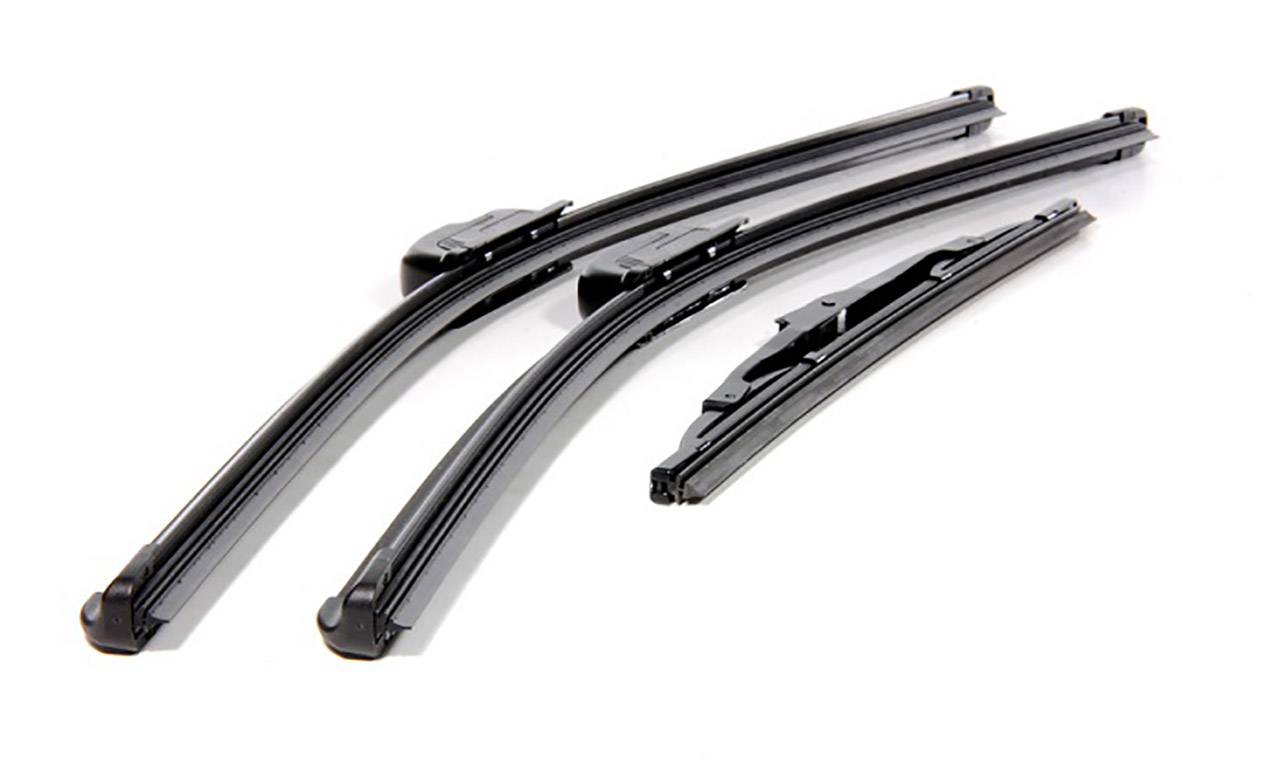 Torque vs. Horsepower: Which Matters More?
Have you been searching for the most powerful vehicles at a
Buick dealership near me
? When it comes to performance, engine output is typically measured by horsepower and torque. If you've often found these terms confusing, we're here to help you understand the terminology to make an informed choice.
What is Horsepower?
Horsepower is a unit for measuring the amount of power your engine produces. The term came into use in the 1700s, back when horses powered most things. Once the steam engine was created, the inventor James Watt wanted a way to measure its power, so he measured the strength of horses and compared it to the engine. To calculate horsepower in a vehicle, you look at how much power it takes to move 550 pounds one foot in just one second.
Generally speaking, a vehicle with a ...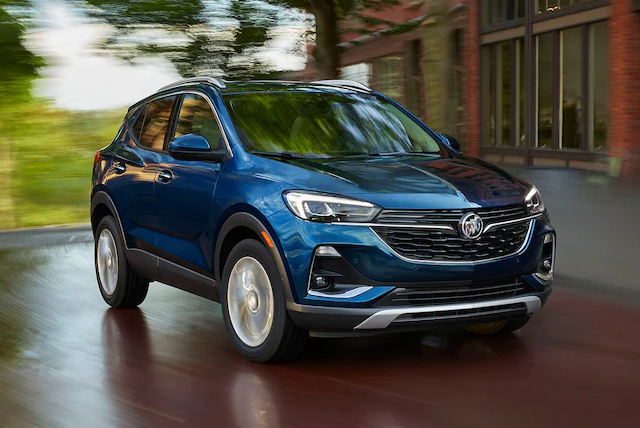 Can the 2022 GMC Sierra 2500 Handle Big Jobs?
When you need a truck ready to tackle anything you throw its way, it's tough to beat a heavy-duty truck. But, just how much muscle do they have? Does the
2022 GMC Sierra 2500
at McGuire Buick GMC have the capabilities you need?
Powerful Performance
Naturally, you need robust performance to handle the biggest jobs. You'll undoubtedly find the power you need in the GMC Sierra 2500. It's powered by a 6.6-liter V8 gas engine that delivers up to 401 horsepower and 464 lb-ft of torque. You can also opt for an available 6.6-liter V8 diesel engine. It churns out up to 445 horsepower and a whopping 910 lb-ft of torque.
Serious Towing Power
Your towing capabilities will depend on which engine you opt for in your heavy-duty truck. However, one thing's for sure – you'll find serious towing p...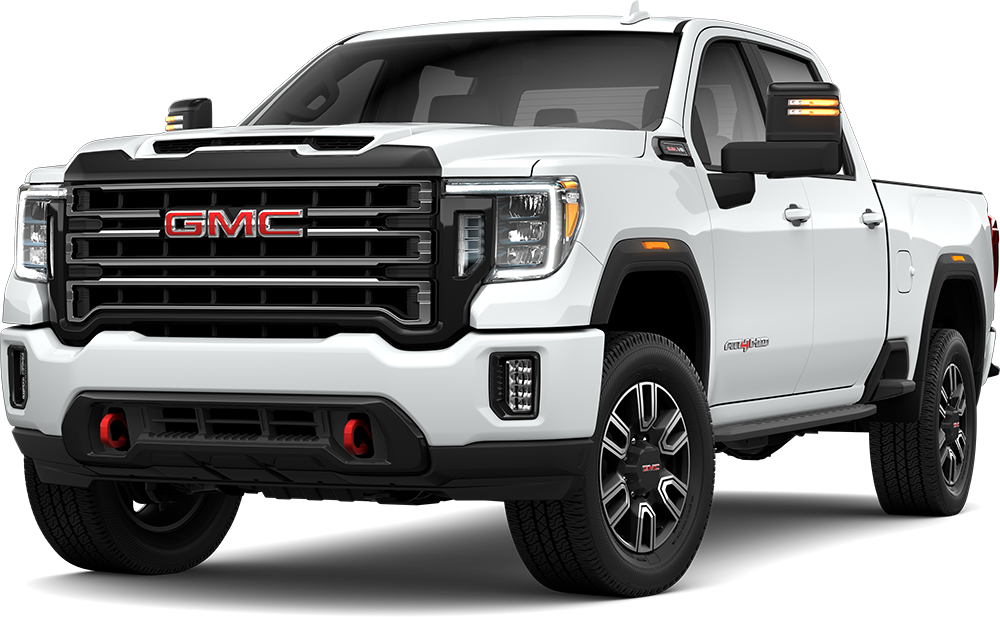 Is the New Buick Encore a Good Family Vehicle?
Are you looking for the ideal vehicle for you and your family? We're confident you'll be pleasantly surprised at everything the
2022 Buick Encore
has to offer at McGuire Buick GMC.
Serious Safety
We know safety is a top priority in a family-friendly vehicle, and you'll find it in abundance in the Buick Encore. The advanced driver-assist features help ensure you can protect your SUV and, more importantly, everyone inside.
· Forward collision alert
· Lane departure warning
· Front and rear park assist
· Rear vision camera
· Side blind zone alert
Surprising Space
The Buick Encore is classified as a small SUV which can seat up to five passengers. Their belongings will fit easily, too, thanks to an ample 48.4 cubic feet of cargo space when you utilize the second-row seating area that'...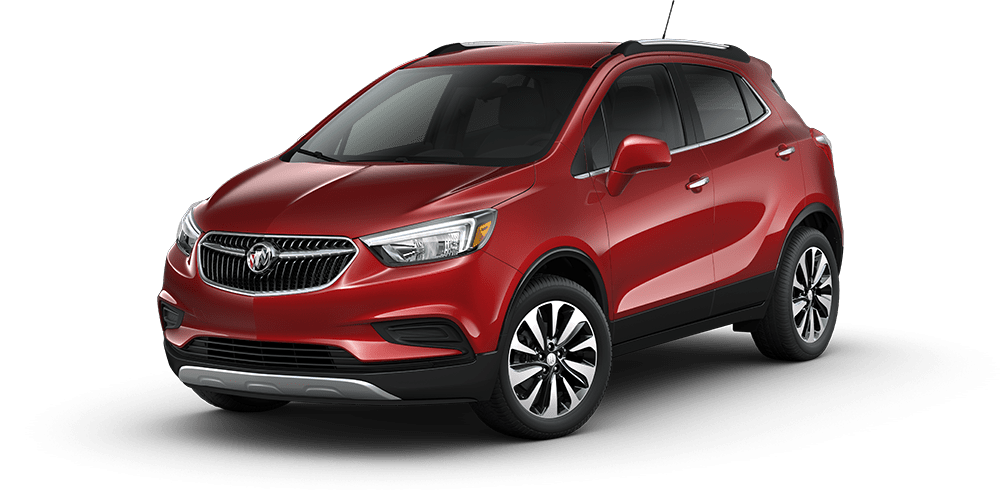 Add These Buick Service Tasks to Your To-Do List
To-do lists often look different over the summer. We're spending extra time with family and friends, planning cookouts and campfires, or visiting the shore. Even with the days seeming longer, they can feel busier than ever, so don't forget to prioritize
Buick service
at McGuire Buick GMC.
Test Your Lights
Even though daylight lasts longer, people often take off early for day trips or have more late nights in the summer. For your safety and the safety of others, it's essential to inspect your lights. Check headlights, taillights, turn signals, and your brake lights, replacing any lights that aren't working correctly.
Change Your Engine Oil
Sometimes service gets pushed to the back burner, especially in busy seasons. If you are behind on your oil changes, schedule yours now. If you...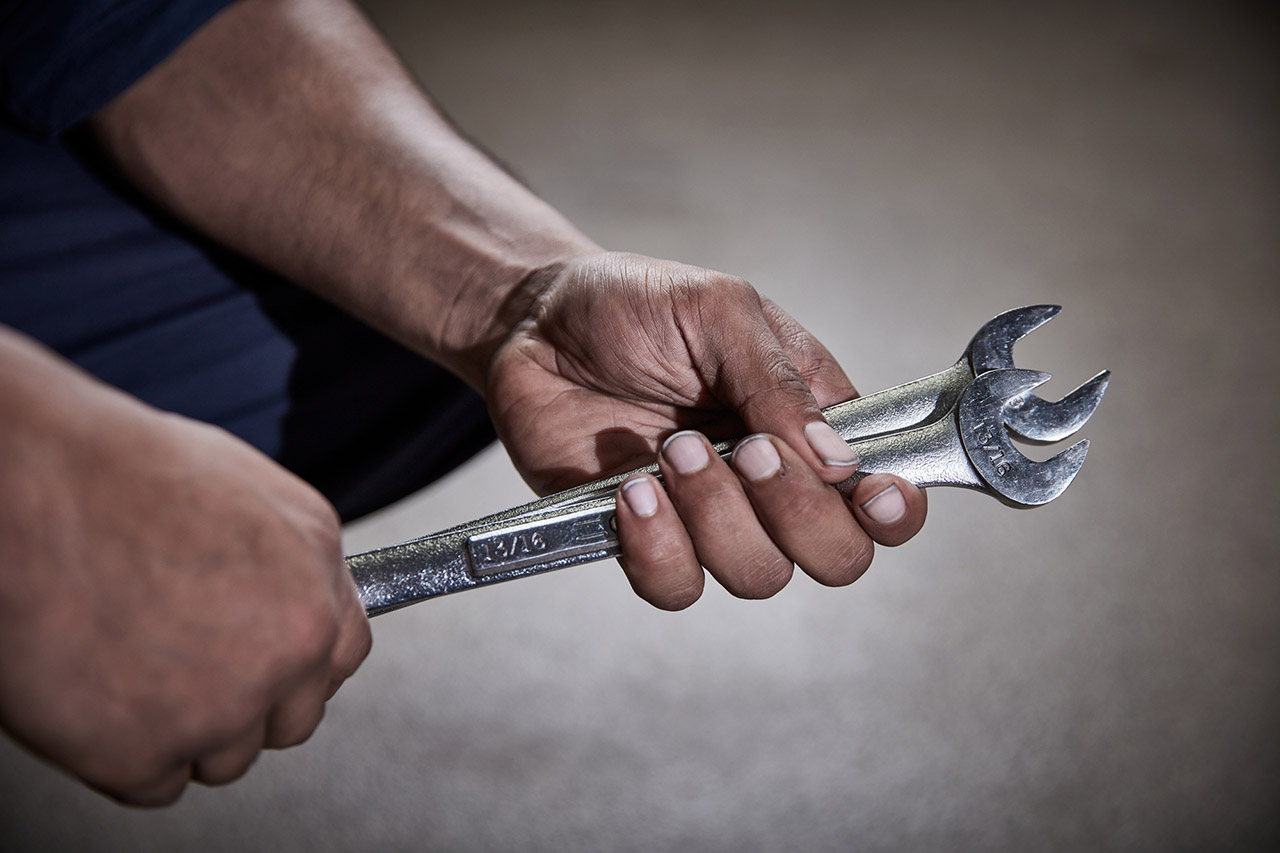 Is the 2022 Buick Encore GX Fuel-Efficient?
If you're looking for a vehicle that will require less visits to the gas station, you're not alone. With the 2022 Buick Encore GX at McGuire Buick GMC, you'll find it all: premium style, innovative technology – and major fuel efficiency.

The Power Behind the SUV
The Buick Encore GX may be compact in size, but it's truly fun to drive. The premium compact SUV is easy to maneuver, even in and out of the tightest spaces, and handles twists and turns with ease. It has two powerful engine options, depending on which of the three trim levels you choose. Maximum power comes from the ECOTEC®1.3-liter turbo engine. It delivers up to 155 horsepower and 174 lb-ft of torque.

The Notable Efficiency
Efficiency isn't compromised in the Buick Encore GX, even with its impressive performance. The SUV is read...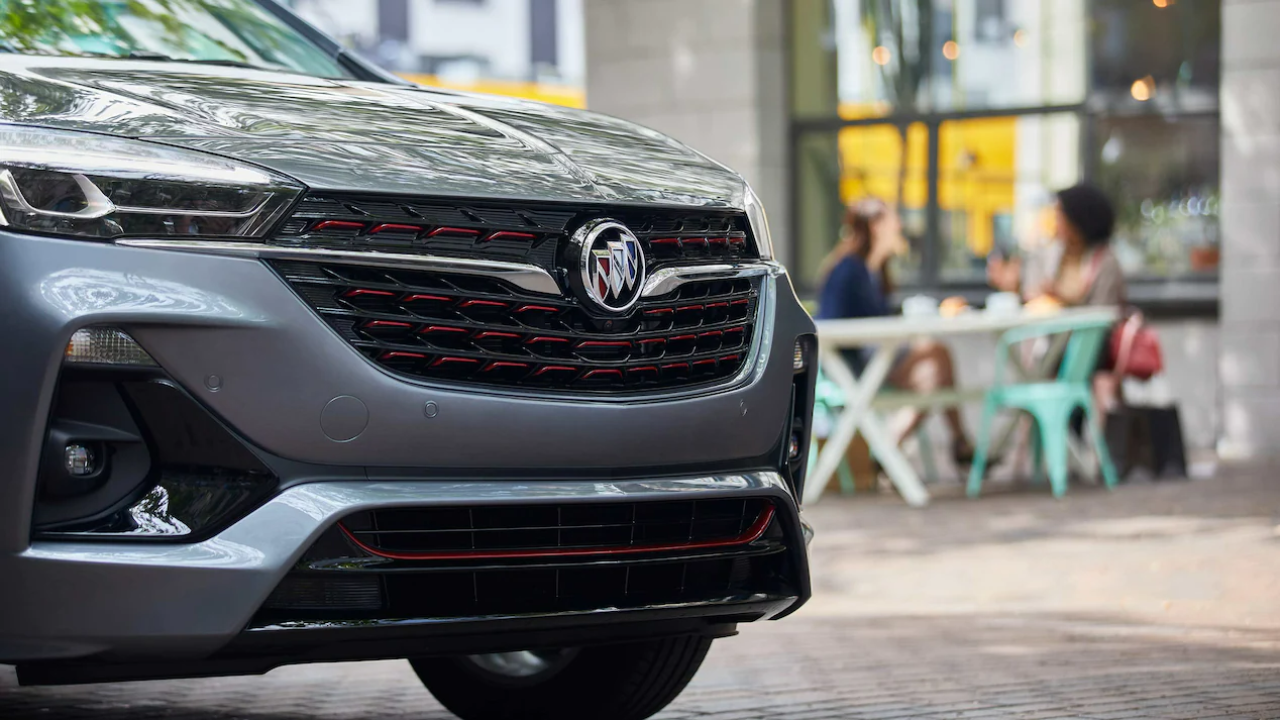 Ways to Improve Your Gas Mileage
Even when you own one of our
fuel-efficient cars
from McGuire Buick GMC, there are still steps you can take to make your vehicle more efficient. Follow these tips from our service experts to spend less time filling up.
Don't Drive with a Lead Foot

We're guessing this isn't the force time you've heard this. Driving with a lead foot is hard on your vehicle and will certainly impact your fuel efficiency.
It's important to avoid slamming on the gas pedal and the brake both. Rapidly accelerating or decelerating can each reduce your gas mileage.
Use Cruise Control Whenever Possible

As we mentioned, keeping your vehicle at a set speed can help improve its fuel efficiency. When you utilize cruise control, you'll see your gas mileage increase. Keep in mind, when traveling uphill, your cru...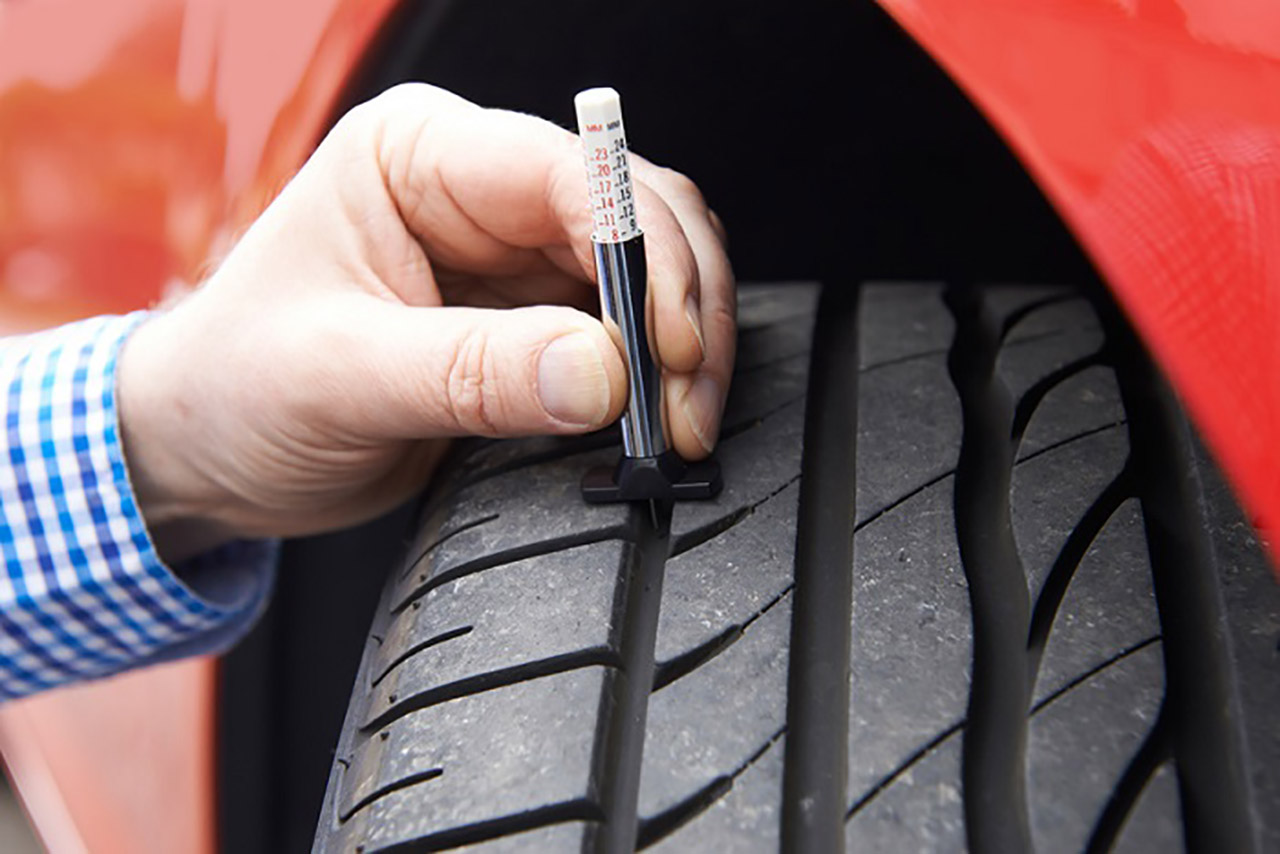 A Guide to Your Buick Enclave Service
The spacious
Buick Enclave
, with its advanced safety features and amenities, is an ideal family-friendly SUV. However, to keep it safe and reliable for your vehicle, you need to make sure you keep up with routine auto maintenance at McGuire Buick GMC.
Every 7,500 Miles

It's important to have your vehicle inspected and maintained at least every 7,500 miles. During your maintenance appointment, your vehicle will be carefully inspected, and we will reset your oil life monitor. Then, there are a few maintenance tasks we need to complete.
Inspect engine oil and filter (replace if necessary)
Rotate tires
Every 22,500 Miles

When your vehicle reaches 22,500 miles, we'll complete your basic 7,500-mile maintenance tasks and then we'll also replace your cabin air filter too.
Every 45,000 Miles

A...